Linux Web Hosting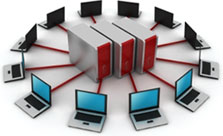 Linux web hosting is basically a web hosting based on LINUX operating system. The major reason, why people take up LINUX web hosting is its high time up in comparison to other operating systems.
There are various web solution companies offering LINUX web hosting solutions in Trichy. But, Trichy Web Design has emerged as a most trusted name in the Trichyn LINUX web hosting industry. Our company is known widely for providing remarkable LINUX web hosting solutions that meets the scalability requirements easily.
Our secure and monitored hosting servers along with stable operating systems provide uninterrupted services to the clients all across Trichy. The LINUX web hosting solutions provided by us are both cost effective as well as reliable.
Window Web Hosting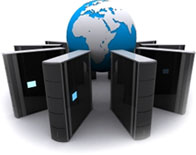 Most of the entrepreneurs today, prefer Window Web Hosting over other types of web hosting solutions because it is based on windows operating system. The support of multiple scripting languages and databases also makes windows web hosting favored choice of the entrepreneurs.
Trichy Web Design is a market leader, when it comes to offering reliable windows web hosting solutions in Trichy. Our high capacity, well monitored servers are backed with high-tech data centers for ensuring better security.
Our pool of efficient web developers is available to assist clients 24X7 with all the latest technological tools and techniques. The excellent quality and scalability of our windows web hosting solutions has made us a trustworthy name in Trichy.