Linux Dedicated Server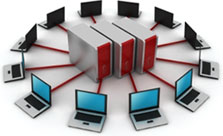 An excellent alternative to windows dedicated servers; our LINUX Dedicated Server is completely based on LINUX operating system. Flexibility, uniqueness and cutting edge technology are the foremost features of LINUX dedicated server solutions provided by Trichy Web Design.
Our company is a premium provider of LINUX dedicated server solutions in Trichy. We understand the requirements of different businesses and for meeting the same, we have designed various configuration packages of LINUX dedicated server for the clients to choose from.
Our professionals are accessible round the clock for any type of query and will also manage the entire operation of dedicated server efficiently. Hence, we are reckoned as a reliable name in dedicated server hosting arena of Trichy.
Window Dedicated Server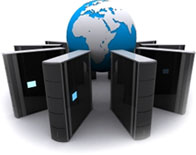 Windows Dedicated Server is usually preferred by the entrepreneurs because of its click and point server management interface. It also provides freedom of keeping a tab on complete operation of the server that includes installation of new software, visitor traffic ranking etc.
Windows dedicated server solutions can be taken from any web development company in Trichy offering dedicated software services. But, it is advisable to take services of a reputed web designing company like Trichy Web Design for reliable windows dedicated server solutions. The solutions offered by our company are based on newest technology and are affordable as well.
We have designed various packages for windows dedicated server solution, so that clients can make choice depending on their need. The complete assurance of maximum time up makes our company a favored and reliable provider of windows dedicated server solutions in Trichy.