Introduction
In the current modernized world, a simple website does not serve the complete purpose. A website with a flick of style is catchy and is able to divert more traffic as they are the best tools to express the details. Multimedia Solutions have brought in a new wave in the web designing field. Trichy Web Design is a well-known multimedia company that provides admirable Multimedia Solution in Trichy. The different multimedia services that we offer are:
Flash Applications Development
Gone are the days when still website designs were preferred by the businesses. It is now the world of flashes and moving images & text. With the introduction of Flash, web designing got its new face (appearance). Trichy Web Design is a well-reckoned Multimedia company offering its services in Trichy. We provide efficient services for:
→ Flash Banners → Flash Images → Flash Headers
Our Flash Applications services have been appreciated by the clients in Trichy. Our web professionals are adept in latest Flash technologies and improvise them in their work. Availing our cost-effective flash applications lets the businesses have attractive websites and web pages.
Flash Presentation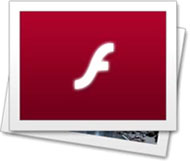 With the changing times the demands and expectations of the web users have been raised. A website with Flash Presentations has become a need of the hour. Trichy Web Design is a trustworthy multimedia company offering eye catching flash presentations to the companies based in Trichy.
The presence of flash presentations draws the attention of the visitors. We offer attractive flash intros that give your business a professional touch. Our web professionals assist you in providing:
→ Flash Intro in CD/ Floppy
→ Flash Website Design Company Flash Intro for Static/ Dynamic Website
Our ability to provide services within the stipulated time frame and at affordable rates has earned us a reputed stand as the Multimedia solution company serving in Trichy.
Flash Animation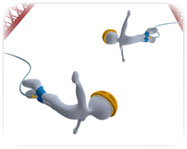 Flash Animations have emerged as an imperative Multimedia tool that gives the web pages and sites a vibrant look. Trichy Web Design is a pre-eminent Multimedia company offering its services in Trichy. We proffer excellent Flash Animation services to Trichy based clients.
We have a team of adroit Flash designers that are well-trained. They bring in latest innovations and new Flash designs in order to prepare highly attractive sites. The advanced web tools are used so as to create Internet friendly animations, which are easily uploaded.
We offer complete Multimedia solution that includes efficient flash animations to the clients in Trichy. Using our Flash animations services makes the business websites more effective.
Logo Designing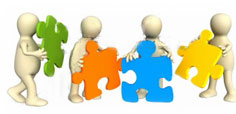 A company's logo is an important part of its identity. It differentiates a company from others in the same field. Trichy Web Design is a reliable web designing firm providing Company Logo Designs and Corporate Identity Solutions to companies in Trichy.
We have a specialized team of logo designers that use their experience and creativity to provide logo that is exactly suitable to your business standards. We offer customized logo designing as per the requirements of the clients. We provide logos that have lasting impression on the visitors or customers.
Our cost-effective logo designing services can be availed by small as well as big businesses. With the help of our effective logo designing solutions we have earned a reputed stand as a Multimedia company serving in Trichy.
CD Presentation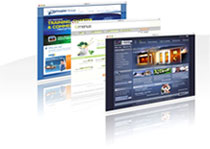 The world is advancing at a fast pace so the rate of development in the web field is very high. Businesses trading and promoting themselves online are offered a variety of latest technologies to enhance their online presence.
Trichy Web Design is an eminent web designing company that provides quality multimedia services like CD presentation in Trichy. Our web experts create presentations using latest techniques and software.
Our professionals understand the requirements of the clients and accordingly prepare the presentations for the Trichy based businesses. The CD presentation is prepared using Flash Applications and Animations. The Multimedia solution provided by us is cost effective and highly effective.
PDF Catalogue Design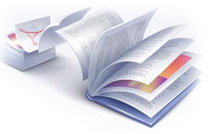 PDF catalogues are the printed version of the catalogues made for the companies or in simple words a catalogue that can be availed in PDF format. Weblink India.Net is a Multimedia company offering well-designed and formatted PDF Catalogues for the companies in Trichy. PDF catalogues is one of the sought after Multimedia solution used by the businesses in order to display and send their content.
The PDF catalogues designed by our qualified and trained professionals are easy to upload and have suitable editing options. The superior quality and reasonable rates of our services have contended the clients in Trichy to a great extent.